As the daughter of late Wang Yung-ching, Taiwan's petrochemical industrial giant and one of Taiwan's wealthiest people, HTC Co-founder and chairman Cher Wang in her early days, bearing the burdens imposed on her by external and familial reputational pressures, fought with all her might with the world; but following her life renewal, she is content to hide under the rock of God's protection, to fully live out herself, and to live a life that glorifies God.
Growing up in a wealthy and well-known family, Wang has never hid under the umbrella of the family business; she started a legendary new page in Taiwanese high-tech world with her partners and claims that her success is all God's grace; known by the world to be "the wealthiest woman in Taiwan" who is always in simple athletic attire, she does not chase after brand names, and is very content in being simple and free.
When speaking about the hardships during the developmental stages of her career and about the miraculous blessings that stem from God's guidance and protection, Wang's eyes always radiate with joy and excitement. She created the Taiwanese "small risk, big gains" miracle of VIA Technologies and is co-founder of tech giant HTC Corporations, one of the top three smart-phone and tablet provider in the world, besides Samsung and Apple.
The path of faith
Cher Wang, sporting shoulder-length straight hair and small-framed spectacles, is very people-friendly. When speaking of her experience in search for faith, she replied in her usual mono-toned, straight-forward manner. She has never been afraid to discuss the ups and downs and struggles from within, "I followed my family in my belief in God and attended Sunday school and Sunday services. I got baptized at 13 years old, because I was touched during a retreat, but did not continue in the pursuit of faith. I left alone to the United States for education when I was 15 or 16 years old, and you could say that I gradually left God." She said bashfully, "I might have gone to church on Sundays, but I was mostly late, or left early, and I mostly made up stories. I knew that I needed to pray before bed, that it was important to study the scriptures, but I never seriously read the Bible through even once. You could say that my life was not really transformed."
"However, God never gave up on me," Wang said gratefully. "God loves everyone through His special way. I often thank Him in my prayers, because He loves me so much. He used Himself to bring me back to follow Him." Testifying on how God has guided her and changed her many times, she raised her voice suddenly, "In this path of faith, He has let me experience a little bit of blessings at first, then gave me some trials and tribulations, and then let me experience His miraculous guidance and works; in these ups and downs/gives and takes, my faith has gradually grown. And on this day, the bigger the trials, the stronger my faith becomes and the greater the joy that comes after experiencing God. I know how intricate His intentions are and feel that I need to grasp onto His words every day," she said firmly.
From: Crossmap.com
Cher Wang Success Story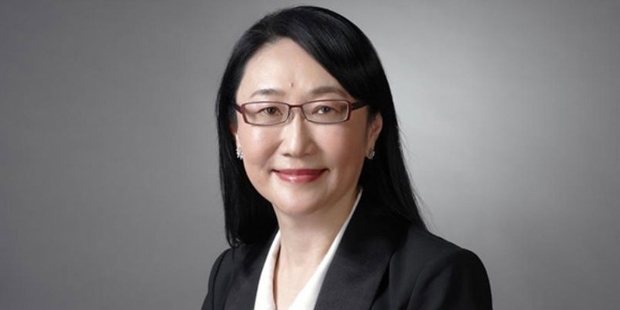 Synopsis
In the era of smart phones, it is hard to win over people's trust competing with many top line brands that already exist and have a niche market of their own. But for HTC, the smart phone series that claims rightly to be 'quietly brilliant', this wasn't a difficult task.  Thanks to an equally quietly brilliant co-founder of the company, Cher Wang. Founded in 1997, HTC has today become one out of six mobile phones that are sold in the United States and that's an incredible achievement. It is also credited for making the first android smart phone, the first Microsoft powered smart phone and the first Microsoft 3G phone.
Early Life
Cher Wang, who was born to Wang Yung Ching, founder of the Formosa plastics and a business tycoon, had entrepreneurial skills in her genes. After graduating from the University of California, Wang worked for First International Computers, a company co-founded by her sister.
Career
Soon after, Wang left the company. In 1987, she co-founded VIA Technologies, the manufacturer of motherboard chipsets, CPUs and memory. Cher Wang's real vision was, manufacturing hand-held computers. This led to the birth of HTC (High Technology Company), founded by Cher Wang in the year 1997 along with partner Peter Chou. HTC started manufacturing notebook computers at the beginning but later went on to make some of the world's first touch and wireless hand held devices. This saw complete transition of the company into smart phone business.
Source: Successstory.com